News & Events


New service – Virtual Office
Organize your office without need to rent a space and staff.
see more

»

Charity children share Scouting club
BPV join charitable initiative of children in Scouting club
see more

»


tel.: + 359 52 912 601

fax: + 359 52 912 602

e-mail:
office@bpv.bg

www.afi-europe.eu
back to all news and events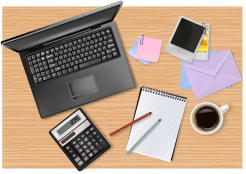 2016-12-12
New service – Virtual Office
The virtual office is an opportunity to organize an office, without the necessity of rental of office space and recruitment of staff. It is suitable for firms and companies, wishing to optimize their office expenses and also for those who are unable to rent an office, but need an official address for correspondence with the institutions.
The services we offer include:
1. Official address of the company;
2. Post office box;
3. Meeting room;
4. Conference Hall.
1. Official address of the company – providing an official address of the company which can be used for registration in all state institutions. It can also be used as a business address in all company documents, including business cards, letterheads, correspondence with clients and government institutions;
2. Post office box - It is a centralized location for the secure transmission of documents and also a possibility of receiving and sending business correspondence;
3. *Meeting room – you receive a prestigious and fully equipped office, at your immediate disposal. The meeting room can be booked hourly, half or full day, in coordination with your appointments;
4. *Conference Hall - at your disposal is a modernly equipped conference hall – it is a place where you can successfully hold your work meetings, presentations, seminars, conferences. With its rational space and the capacity of up to 90 seats, the Conference Hall offers diversity of its options in modeling the interior.
* - Тhe services require an additional fee according to the use.
Gallery

Click on a picture to enlarge it.